SCHOTT ZWIESEL

FHA 2002 EXHIBITION @ SINGAPORE EXPO

Schott Zwiesel is the market leader in specialized glass for architectural use and F&B industry.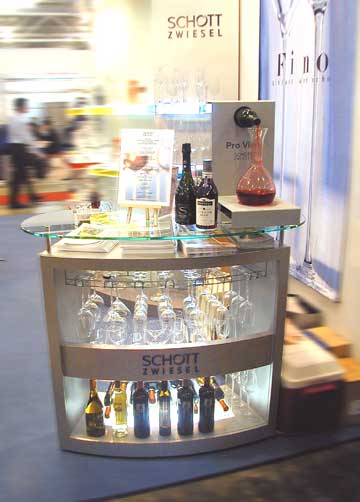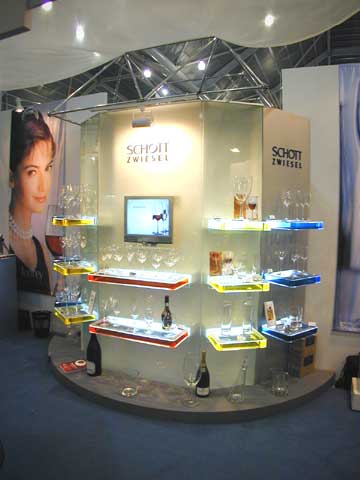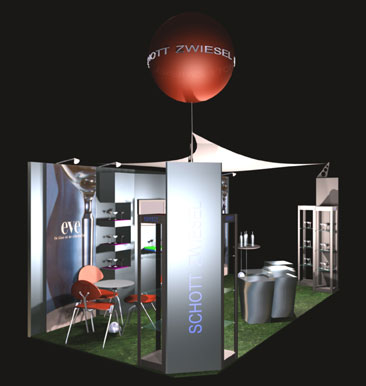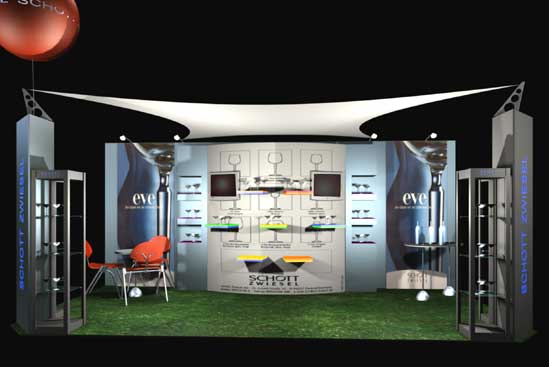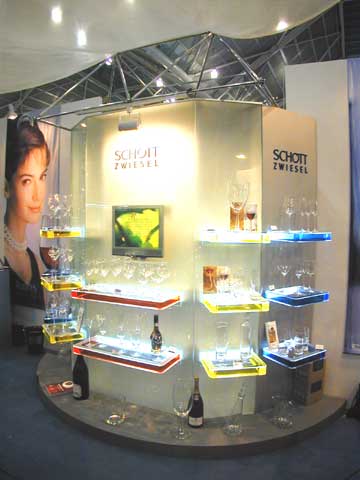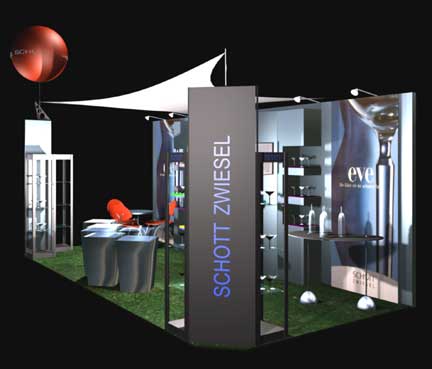 The display counter is designed for holding both wine glasses and wine bottles

The shelvings are made up of hollow acrylic boxes filled up with food dyes

The 3 glass panels are sandblasted with masking in the centre. As you can see now, this creates an illusion of the plasma TV floating in the centre

The initial proposed design with helium balloon

Top with stretched Barasol membrane. An alternative with printed murals of wine glasses. However I think this probably won't work as well as the final design, as the backlit acrylic boxes might not stand out on a white background.