BEGA Compass Point (Original Design)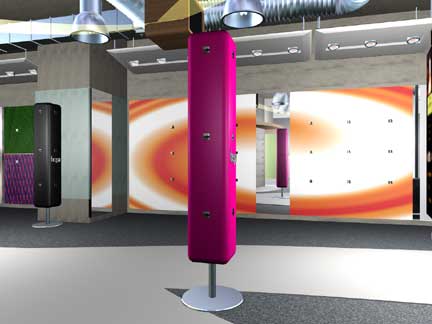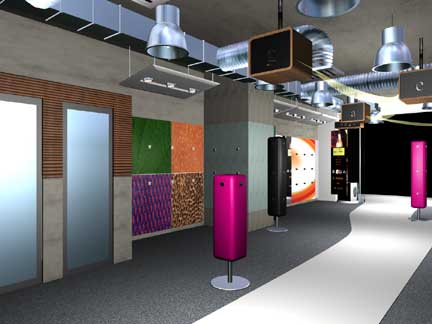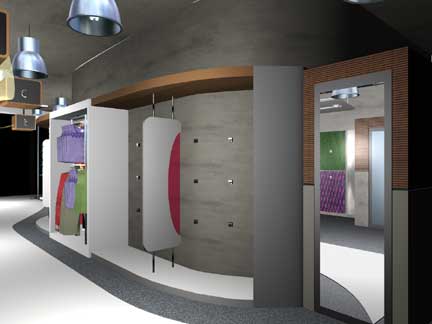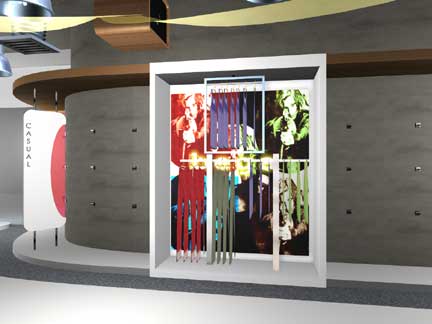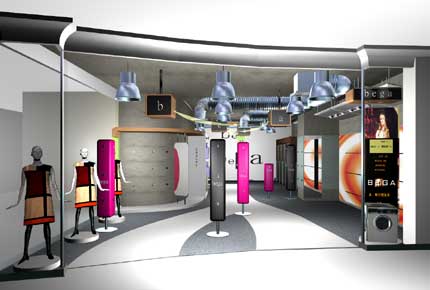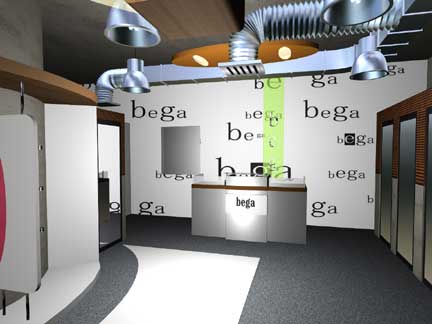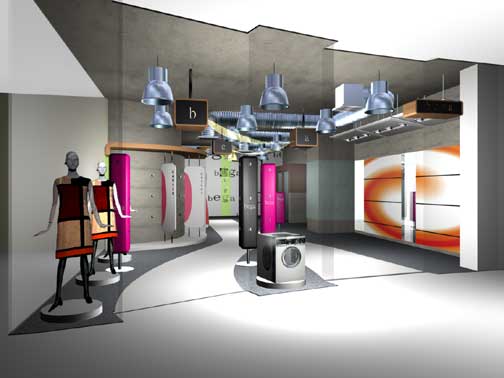 From outside, a small illuminated signage of "Bega" on the right hand side of store and 4 other single letter illuminated signages distributed uniformly throughout on the bare ceiling.

Compass Point mall comes with a "learn as you shop" theme. All tenants are encouraged to provide some kinds of information related to the products that they are selling. The washing machine at the shopfront forms part of the visual merchandising display where such kind of info would be displayed.

Printed vinyl stickers on wall panel fittings can be changed easily for each fashion season. Specially designed 4-way stands allowed clothes to be hung at 3 different levels.

Mirrors are placed outside fitting rooms instead of inside  to encourage more communication between customer and staff. This can result in improvement in customer service as well as higher sales.