Eversince the invention of both the movie & television, science fiction films have always proved to be an enormous crowd drawer when it comes to the box office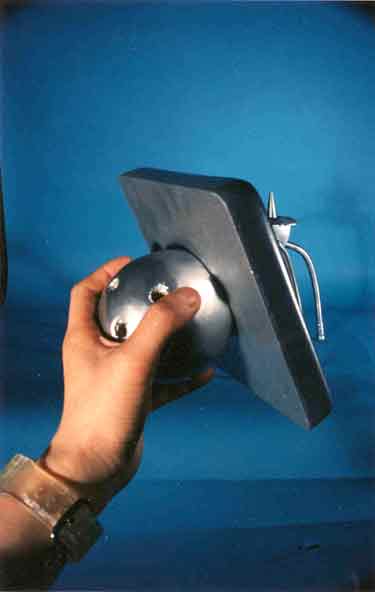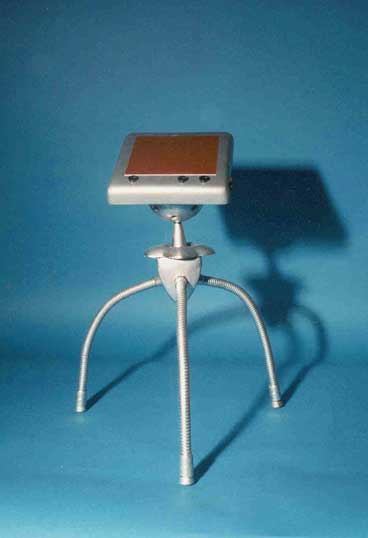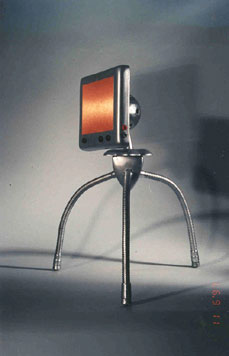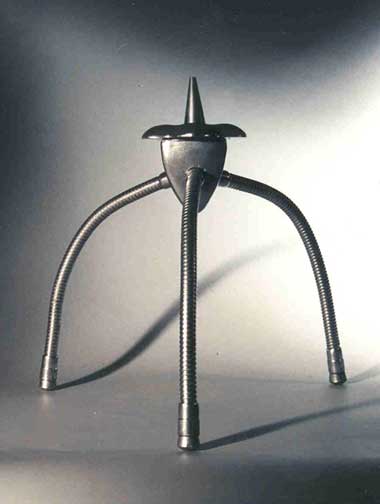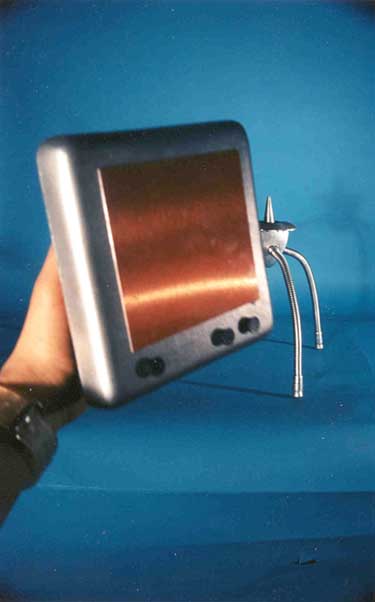 People of all ages & cultures are fascinated by the idea of intelligent beings existing out there in the universe. However whether or not there exists something out there, the truth remains a mystery till this day.

The only way that man can realise this fantasy is by recreating them in his own movies. In recent years, we see a whole new generation of sci-fic movies making a comeback with blockbusters like 'Independance Day', 'Mars Attack', '5th Element', etc but my own preference still remains for classics like Metropolis, War of the World due largely to their originality and humour.

Together with the recent success in our space exploration program, I feel what could be a better reason for me to design this television project with a sci-fic theme. It is also my very own tribute to these wonderful films which to this very day still continues to thrill & capture our wildest imagination.

1. Ergonomic handle

2. Can be held at           different angles

3. Recharger stand