A Project with the Centre for Gay & Lesbian in Paris

Theme : Designing for Society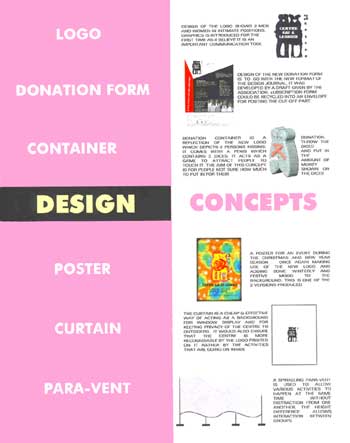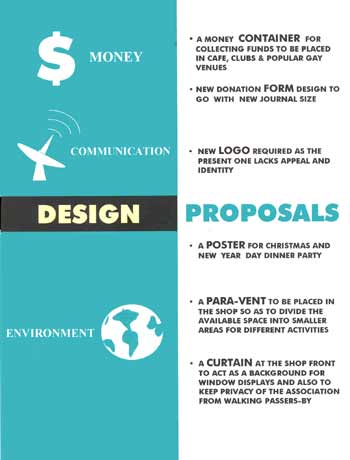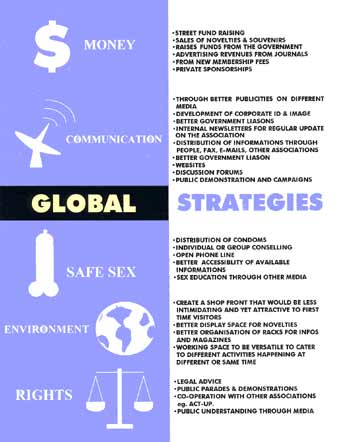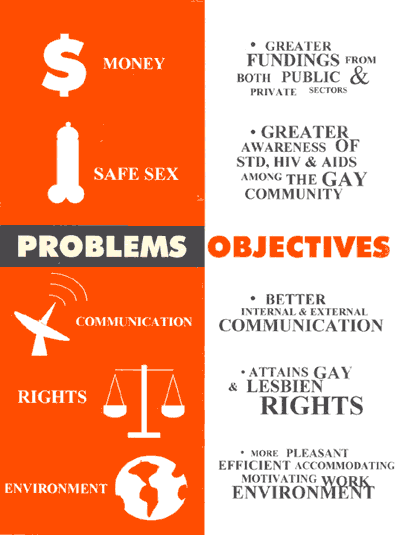 Step 1

Meeting and finding information about the association.

Identifying problems faced by association and listing objectives they aim to achieve for the near future.

Step 2

Implement strategies that could help achieve these objectives. Solutions which may or may not involve the expertise of a designer. The designer then look into the area where he can help.

Step 3

Design proposals are then made accordingly to the problem area and in achieving the various objectives.

Step 4

Finally, the proposals are conceptualized and taken into working stage.