...an established local fashion retailer in suburban shopping malls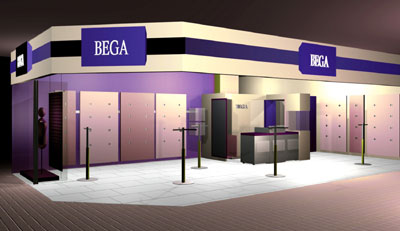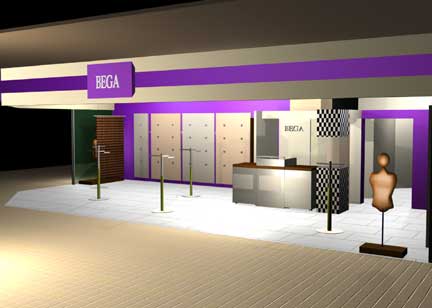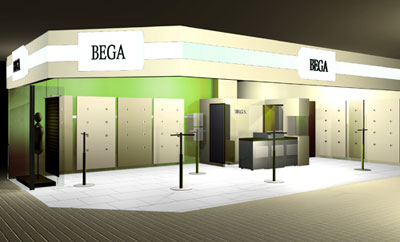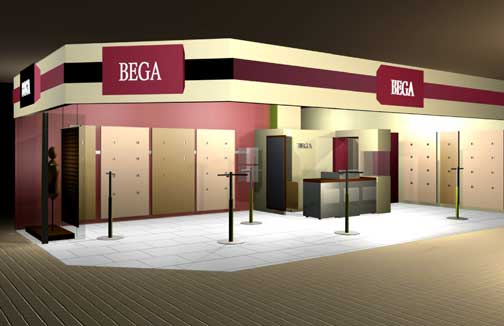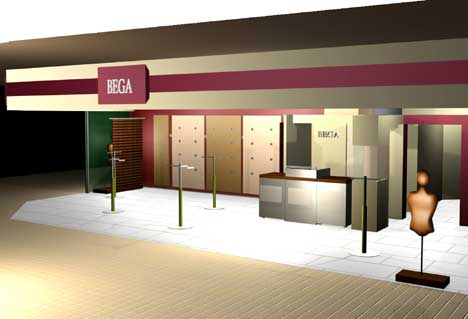 Box-up column showcase with bathroom tiles in checker fin. next  to the cashier counter for displaying jewellery.

Using display panel with Vitrashop Mono55 Holder and Fixtures.  4-way stands positioned 1200mm apart

Shop front consists of illuminated "BEGA" texts on 3 faces. This colour scheme is the final choice of my client.

3D Black texts on stainless steel mirror finish